PlantStudio
Try it
Buy it
Info
Introduction
Features
Screen shots
Samples
Users say
Reviews
More info
Requirements
License
Help system
History
Support
FAQ
Versions FAQ
Tech support
Feedback
Wish list
Survey
Community
Gallery
Exchange
Mini-tutorials
Links
Link buttons
Mailing list
Newsgroups
PlantStudio Gallery: Private Retreat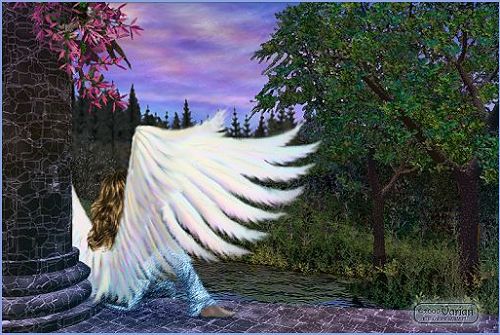 Previous ... Next ... Main

Artist: Varian at Varian's Dreamview

The essential scene was rendered in Vue d'Esprit 3, and Poser 2 was used to set up the lighting and shadows for the basic "sketch" of the body form. With the exception of the nearby tree trunks and the distant pines, all the plant materials were designed in PlantStudio, exported as images, modified with Kai's Power Tools and by hand, then made into Paint Shop Pro paint tubes.

All trademarks and brand names are those of their respective holders. Policies regarding the PlantStudio Gallery are subject to change without notice.